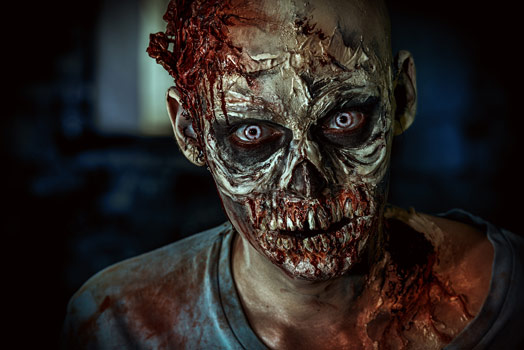 Oct. Fri-Sat: 21-22, 28-29 | 8pm - 11pm
ONLY $15 INCLUDES:

- Custom Paintball Gun
- Safety Mask
- Military Escort & Instructions
- Magazine of 10 Anti-Zombie Phosphorescent Rounds
- ( Prizes awarded to Survivors only )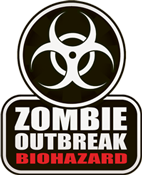 Date/Time of Event:
Fri-Sat: Oct. 21-22, and 28-29 at 8pm – 11pm.  ( * Regular paintball / lasertag battles will NOT be disrupted by this event during these times. )
Background:
Unfortunately, Zombies and other dead horrifying soles have infested Orlando Paintball's most heavily guarded field which consists of a city and woods. Our Call of Duty Field "F" .
The OBJECTIVE is for each human to capture up to three different radioactive Glow in the Dark "Tubes",  without getting infected by a Zombie. The zombies use these radiation solutions to energize themselves. It is very important not to carry duplicate tube types or more than three tubes. Otherwise instant combustion will result in the human. To help stop the zombies, humans can use our custom paintball guns that fire special phosphorescent anti-zombie rounds ( that can be purchased for $5 for 10 rounds, or are included with our $15 rental package ).
A Zombie can infect humans by pulling their "life line" ( which looks like a flag ). Humans can avoid zombie infection by simply shooting them to stop them. Each group of brave humans will be escorted by an experienced military agent to help avoid the zombies and give them the best chance to capture the radiation tubes.
The Zombies have hidden different station pools of radiation tubes throughout the city and wooded areas. For the safety of each human group, the Military agents set a time limit to accomplish the mission before the humans are called to cease operation.
At the end of each group's mission the individual survivors are awarded prizes according to the number of different radiation tubes captured.
Rules:
For safety, these tubes cannot be transferred person to person at any time.
No more than three tubes can be carried per person and they must be different types.
Minimum Age: 7 years old.  For ages below 10 years old waiver must be filed at facility. For anyone 10 years old or over, waivers can be filled out by using our online waiver or visiting, OP.FillWaiver.com
Other Details:
Survivors can brag about their brave accomplishment in-front of a media-wall and share using social media to their friends and family. Non-survivors can repeat experience with the purchase of an additional 10 rounds of special phosphorescent anti-zombie rounds for only $5.
Monsters / Zombies:
Using satellite ground imaging, our scientists have identified up to 10 different monsters / zombies that exist on our military infested field F. We have presented only five of these that we have clear images of.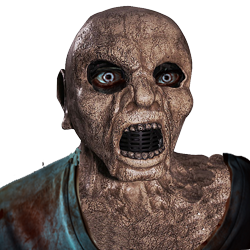 GUNTHER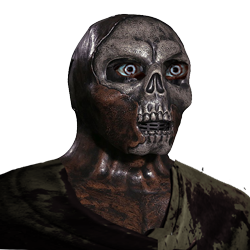 SKULL FACE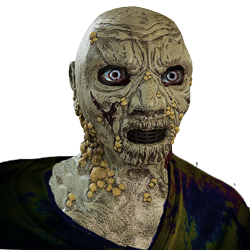 MOLE MAN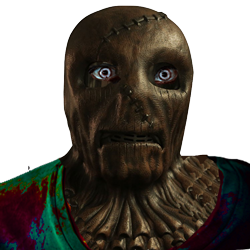 SCARE CROW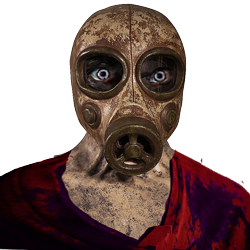 GAS MASK